4 min to read
Apple's new Apple Phone and iphone os
Apple phone and iPhone OS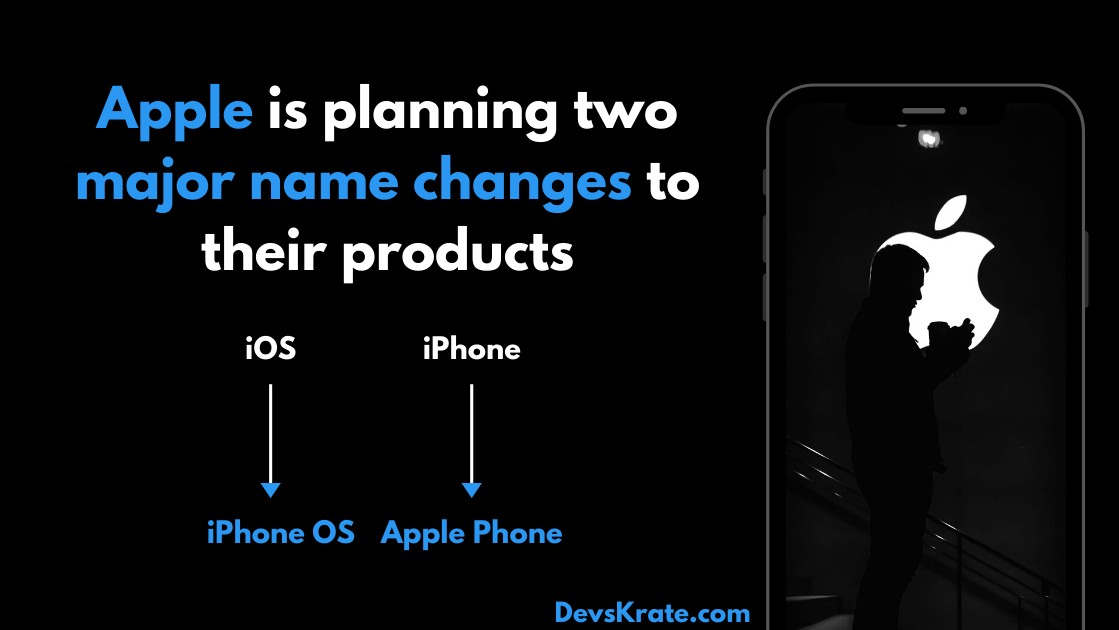 Some leaks say that Apple is planning two major name changes to their products.

ios -> iPhone OS
iPhone -> Apple Phone
This leaked from 2 well known personalities and trusted sources in Twitter @jon_prosser and @MaxWinebach. According to them their might be the renaming of their products.
By seeing this, we may also assume apple might enter to mid-range devices.
See, assume ios is gone and became iPhone OS, but iPhone gone and Apple Phone came, but iPhone is there in the OS not as phone.
So, we may assume soon apple is going to launch a mid ranger or may be a budget phone(no Possibly ;).
iPhone OS.

— Jon Prosser (@jon_prosser) June 18, 2020
Dude I got a random email saying Apple would rename iOS to iPhone OS and the iPhone to Apple Phone and I didn't believe it...

wow

— Max Weinbach (@MaxWinebach) June 18, 2020
Before everyone is like "BUT MAX SAID IT WAS APPLE PHONE"

No I'm saying I got a random email claiming it would be, i don't believe it but the email was there

— Max Weinbach (@MaxWinebach) June 18, 2020