1 min to read
Get Exclusive Benefits on Student Program | Samsung India
Samsung students benefits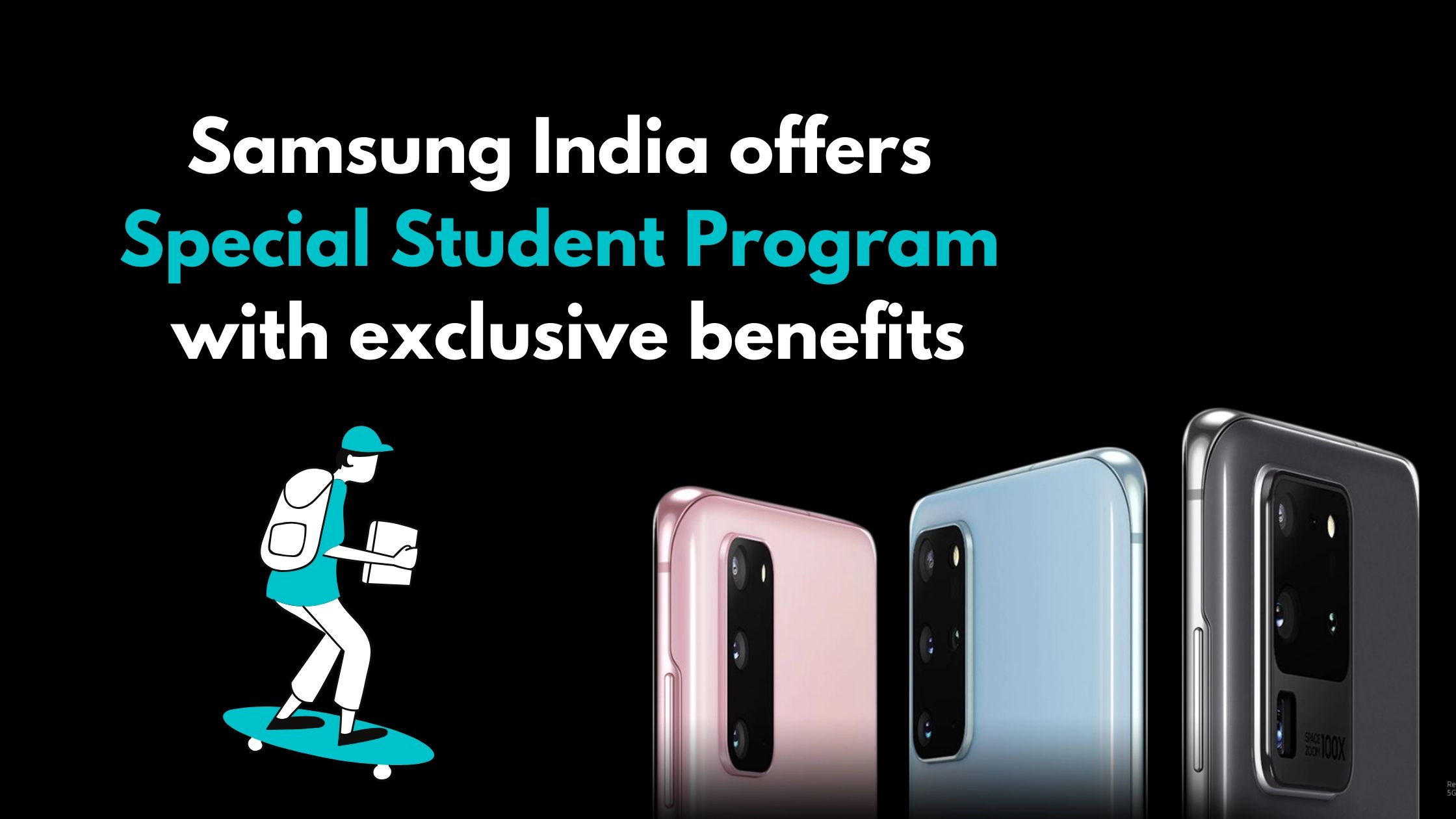 Now, Samsung India is offering a Samsung Student Program where in a student get exclusive benefits to their samsung products, using their student mailID(education mailID given by an institution) like
Special price, Easy exchange, Free damage insurance etc..
We have browsed some of the offers with our student mailID, we have noticed some great deals with the Samsung Galaxy A Series and even this program also gives discounts on TV's, Refrigerators, Galaxy S, Note series and other appliances. But, we don't know why the budget M series smartphones are not included in this program.
You can browse through this link: https://www.samsung.com/in/store/campus/ But you should login with your educational mail for browsing these offers.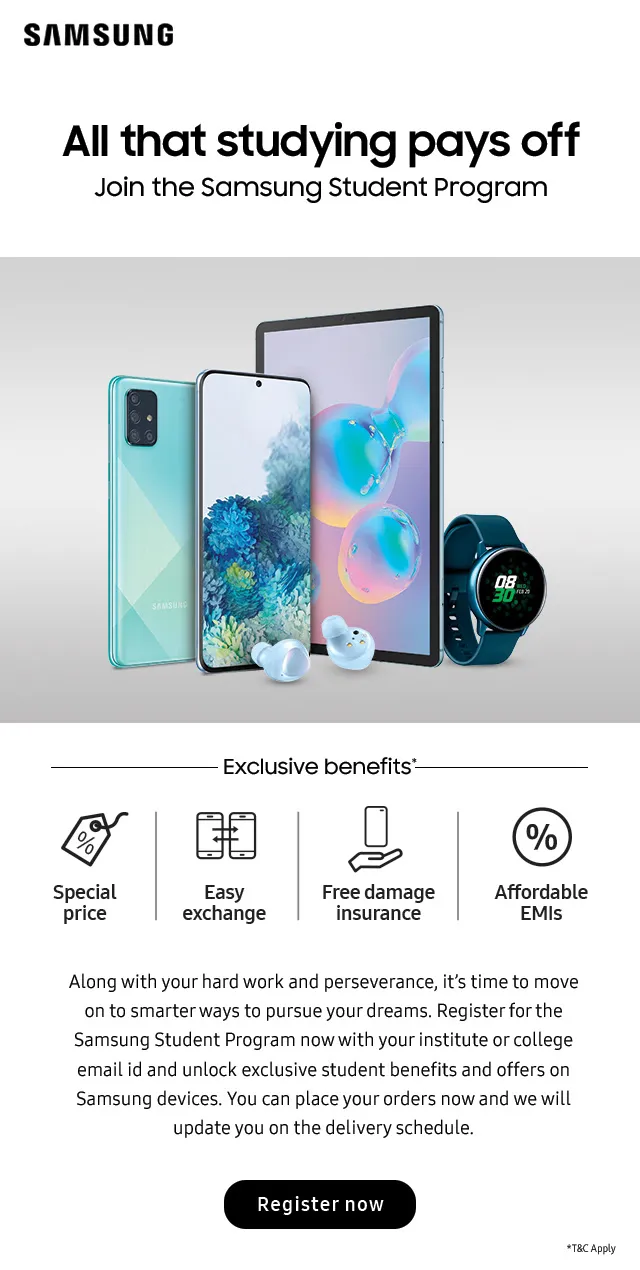 *This is the mail we got from samsung
After comparing the prices with the e-commerce websites like Amazon and Flipkart, the prices are Rs 1000/- lower for smartphones.
We can go with these are offers, but at the time of lightning deals are these offers worth it, we need to know.