1 min to read
Apple iPad air and ipad 8th gen details, specs and features.
The A14 chip is stunning!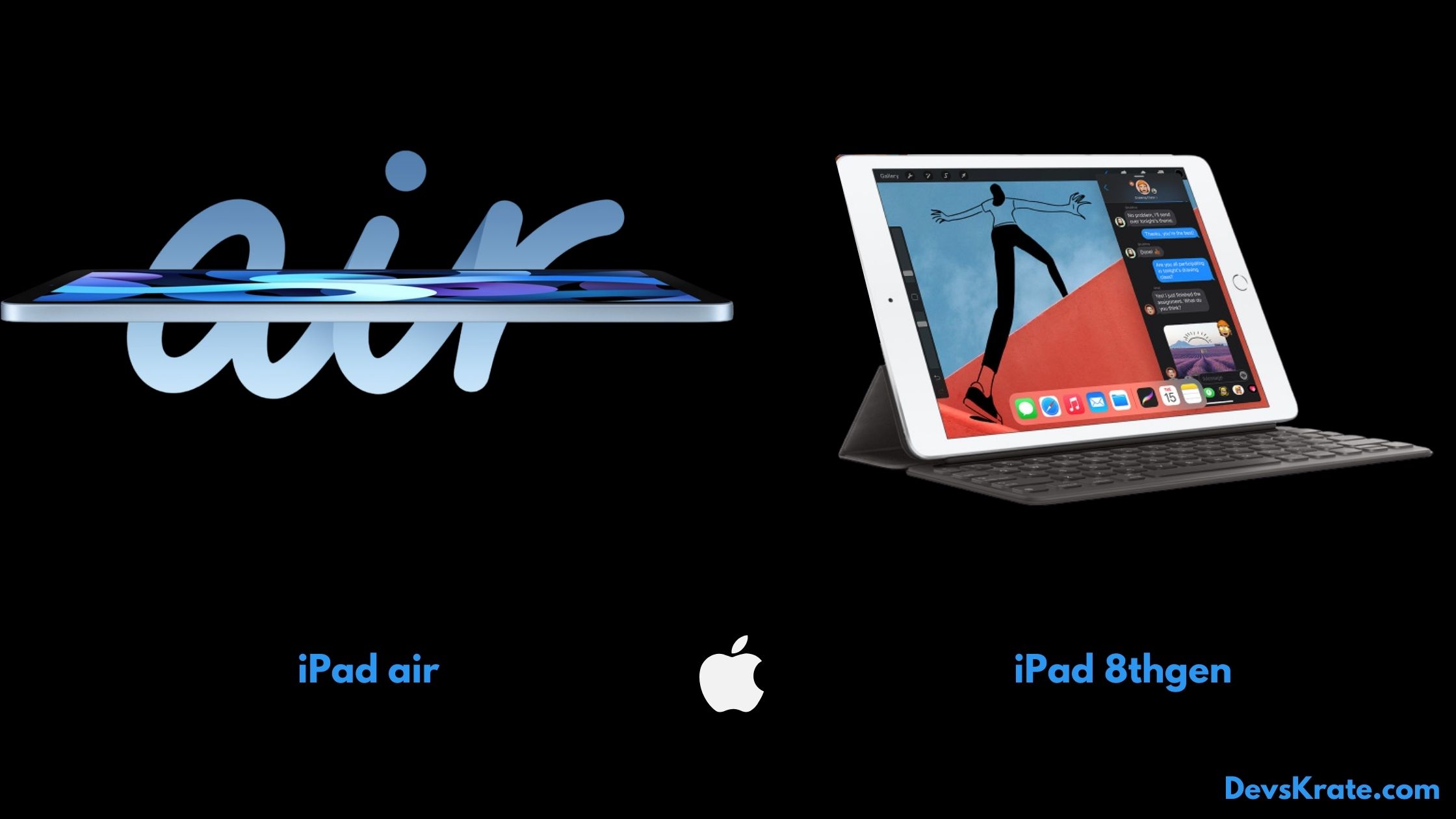 Apple has announced it's new ipad's, Apple 8th gen ipad and new ipad air.
Apple 8th gen iPad:
Apple announced a new version of its most affordable iPad, now called the iPad 8th Generation.
It comes with 10.2-inch Retina display.
It hass 7MP Rear and 1.2MP Front camera
It has a faster A12 Bionic chip and an optional rugged case for schools.
It still works with the Apple Pencil, too.
The price for Wi-Fi model is Rs.29,900 and Wi-Fi+Cellular costs Rs.41,900.
Apple iPad air:
It will be equipped with an A14 processor that is 40% faster than its predecessor.

It also included a fingerprint sensor but it is moved to the power button as other phones doing right now.

It is using 12MP rear camer and a 7MP front camera.

It charges with a USB-C connector, not Apple's proprietary Lightning charger. It is compatible with Apple's 2nd-generation Pencil and Magic Keyboard stand.

The new iPad Air will come in 5 different colors and will sport a new design with smaller bezels and a screen that stretches from edge to edge. Colors include rose gold, silver, space gray, green and blue.

The price for Wi-Fi model is Rs.54,900 and Wi-Fi+Cellular costs Rs.66,900.