1 min to read
Apple giving discounts for students in India
Apple Discounts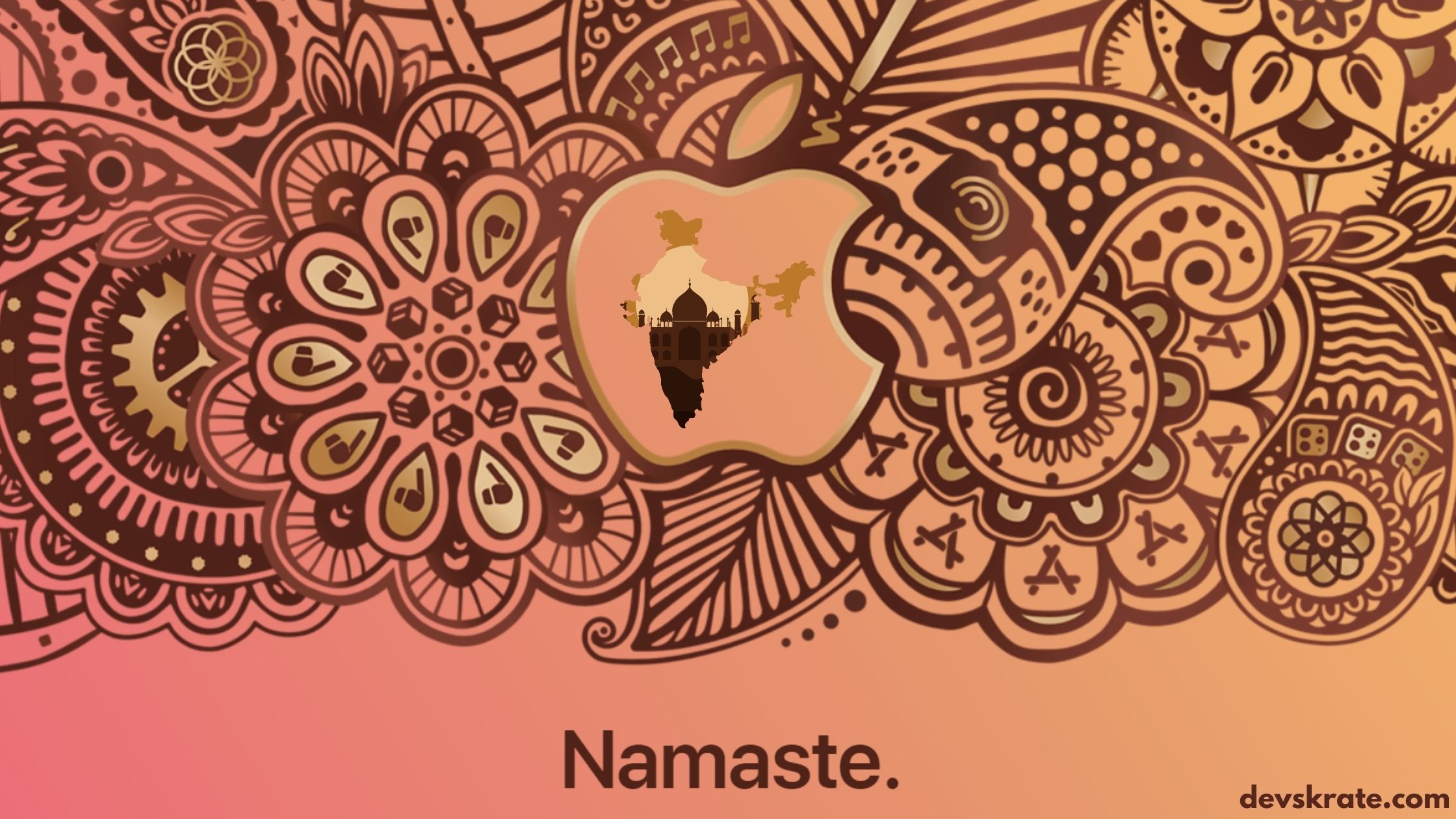 Apple is offering great discounts to students in India.
Here are some of the offers for Mac Books that you get as a student.
If you observe the price difference you are getting around Rs.10,000/- discount and greater on the iMac Pro Desktop and for some others.
Here are the discounts with iPads as a student.
If you observe we get some good deals with the Mac Books, but coming to the iPad's they are not that great deal. We only get a discount from Rs.1000 to Rs.4000/-. Ofcourse according to the price they have given discounts.
But, sadly under this offer we only get discounts on MacBook and iPad's but on any other Apple products :(.
For availing the discounts go to this apple site and follow the instructions.

Firstly you need to register with the UNiDAYS to verify your student or staff status. Once registered and verified, you can avail the discounts.

For detailed process of registration with photos, click here.
| Product | Student | Original |
| --- | --- | --- |
| MacBook Air | ₹83,691 | ₹92,990 |
| MacBook Pro | ₹83,691 | ₹1,22,990 |
| iMac | ₹89,910 | ₹99,900 |
| iMac Pro | ₹4,18,410 | ₹4,64,900 |
| Mac Pro | ₹4,49,910 | ₹4,99,900 |
| Mac Mini | ₹67,410 | ₹74,900 |
| Pro Display XDR | ₹4,04,910 | ₹4,49,900 |
| iPad Pro | ₹68,305 | ₹71,900 |
| iPad Air | ₹50,783 | ₹54,900 |
| iPad | ₹28,106 | ₹29,900 |
| iPad Mini | ₹33,155 | ₹34,900 |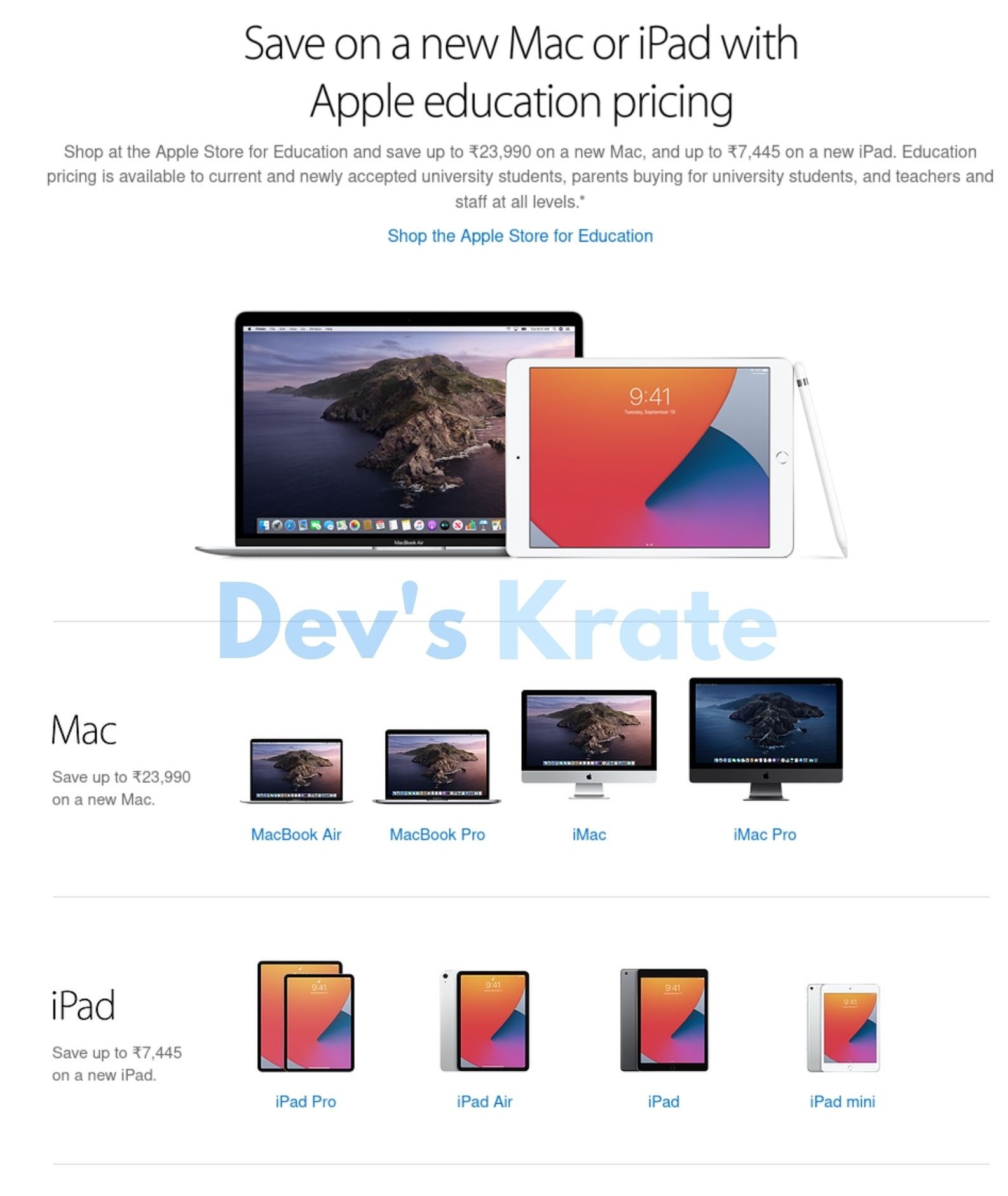 Info/Terms:
Education pricing is available to current and newly accepted university students, parents buying for university students, and teachers and staff at all levels.*